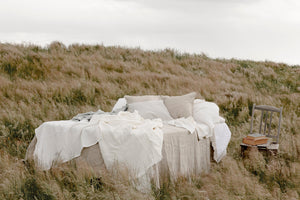 "Thanks to its natural fibres, linen is known for the way it effortlessly finishes a space. It creases, yes, but that's all part of the aesthetic - fitting seamlessly into any space."
"Linen retains its shape thanks to its natural elasticity, and compared to wool and cotton, linen is twice as durable. Still, unlike its counterparts, it actually softens and becomes more comfortable the more it's used and washed."
"Beyond its look and feel, linen is temperature-regulating, anti-static, anti-bacterial and acts as a natural insulator. This means it has temperature-regulating qualities, and keeps you cool in summer and warm in winter.."
"Linen is a year round  bedding solution, linen is quick drying, so in the warmer months its moisture-wicking qualities act as an effective anti-perspirant. 
Linen can literally hold up to 20 per cent of its weight in moisture, which makes it the ideal material for an uninterrupted, clean sleep."
Penelope Purcell, founder of The White Linen Company
The Linen Edition - @whitelinencompany
---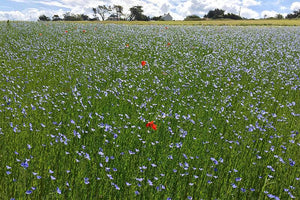 Flax Linen has long been prized for its trans-seasonal qualities. It is one of the oldest woven fabrics in the world. It insulates in winter, and cools in summer.  The... Our heirloom 100% French Flax Linen will serve you for years to come, particularly if you care for it properly.  By following these few simple steps, your linen will remain...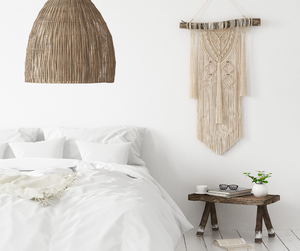 "Linen is a highly breathable fabric that can absorb up to 20 per cent of its weight in moisture.  Beyond its look and feel, Linen is temperature-regulating, anti-static, anti-bacterial, and...